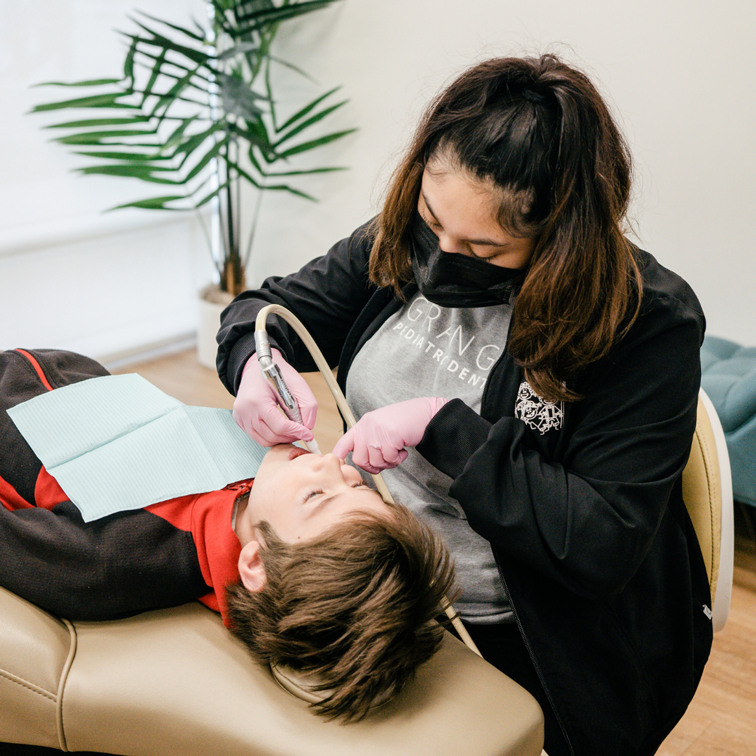 Proper oral hygiene is important for people of all ages, but it is especially crucial for children to develop good habits early on. Poor oral health in childhood can lead to a lifetime of dental problems, including tooth decay, gum disease, and even problems with speaking and eating.
Good oral hygiene is essential for maintaining healthy teeth and gums, and it's especially important to instill healthy habits in children from a young age. Here are some tips for helping your child with their oral hygiene
Encourage your child to brush their teeth twice a day, once in the morning and once before bed. It's best to use a fluoride toothpaste, as fluoride helps to strengthen the enamel on the teeth and protect against cavities.
Help your child brush their teeth until they have good brushing skills. If your child is younger than 6, watch them brush to make sure they are doing it properly. They should use a pea-sized amount of toothpaste and spit it out rather than swallow it.
Consider asking your child's dentist to apply dental sealants when appropriate. Dental sealants are thin, protective coatings that are applied to the grooves on the chewing surfaces of the back teeth. They can help to protect against cavities by sealing out food and bacteria.
Limit sugary drinks and snacks: Sugary drinks and snacks can lead to tooth decay, so it's important to limit your child's intake of these types of foods. Offer water and milk instead of sugary drinks, and opt for healthy snacks like fruits and vegetables.
If you have a baby make sure to read Why It's Important To Care For Baby Teeth
By following these simple tips, you can help your child develop good oral hygiene habits that will last a lifetime. Remember to make brushing fun for your child, and try to make it a positive and enjoyable experience.